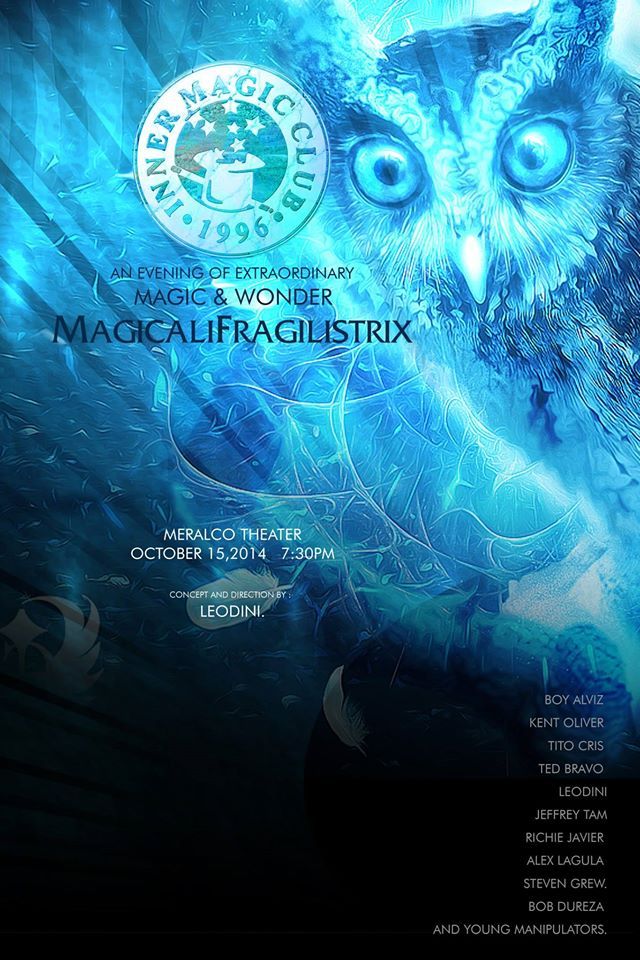 Alex Lagula, Cris Castro, Kent Estrada and I had a productive meeting yesterday with Ed de Guzman of the Meralco Theater.
We did an ocular familiarization of the prestigious theater, and it is what everybody says it is—and more.
It is huge. Everything is huge—the stage, the wings, the back stage, the dressing rooms, the orchestra pit, the vaulted ceiling, and the audience section.
We visited the theater to coordinate our technical requirements with the stage management and technical people. We need the usual and peculiar support from them, which include lights, sounds, curtains (we need lots of curtains, this is a magic show, remember?). We also made sure the stage could hold up to the weights of the stuff we are going to produce.